Where I've been & where I'm going (MAP)
It all started when I went on a People to People ambassador trip to Canada in the 6th grade. 48 countries later, I'm just looking for new adventures and see new places. Not really for counting countries, but for collecting memories with my favorite travel partners.
Up next this August, Berlin for a while with a nice road trip to Netherlands, Belgium (new), Luxembourg (new), France and back to Berlin with my German heartthrob and best buddy Katie Jo.
#travelstoke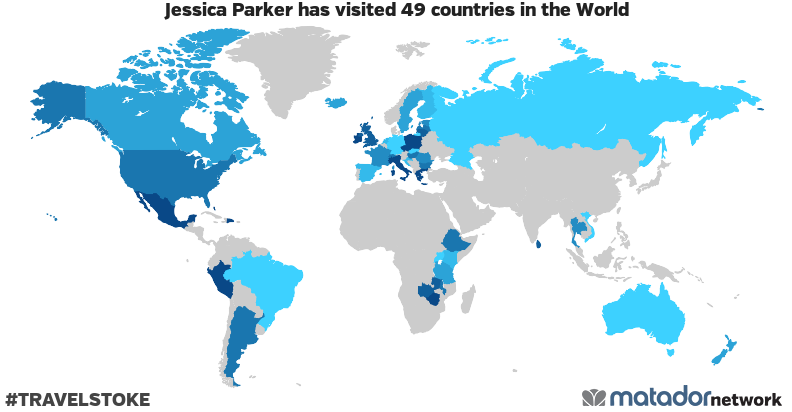 Jessica Parker has been to: Andorra, Argentina, Australia, Bulgaria, Brazil, Bahamas, Canada, Switzerland, Czech Republic, Germany, Dominican Republic, Estonia, Spain, Ethiopia, Finland, France, United Kingdom, Greece, Croatia, Hungary, Ireland, Iceland, Italy, Kenya, Cayman Islands, Sri Lanka, Lithuania, Latvia, Monaco, Maldives, Malawi, Mexico, Netherlands, New Zealand, Peru, Poland, Romania, Russia, Sweden, Singapore, Slovakia, Thailand, Tanzania, Uganda, United States, Vatican, Vietnam, Zambia, Zimbabwe.
Get your own travel map from Matador Network.